Multi-Stage Review Module Major Feature Release!
The new review module has been released, and will be rolled out to all clients moving forward. Functionality will be largely unchanged, but for more complex clients with comprehensive review processes, the new review module will allow for more advanced reviewer workflows.
You can now run multiple, distinct review processes, or rounds of review within one submission module.
This means you can run your standard abstract review with a group of reviewers, review questions, and final status assignments, while simultaneously running a separate disclosure review with different reviewers, questions and final statuses.
After this, papers or PPTs can be collected, and reviewed again.
You can create multiple review modules, within a single submission module with its own reviewers, review cycle, settings etc. This brings a very powerful new set of review potential to the platform, especially for large conferences, or those with complex data collection and review processes for multiple stages of speaker data collection.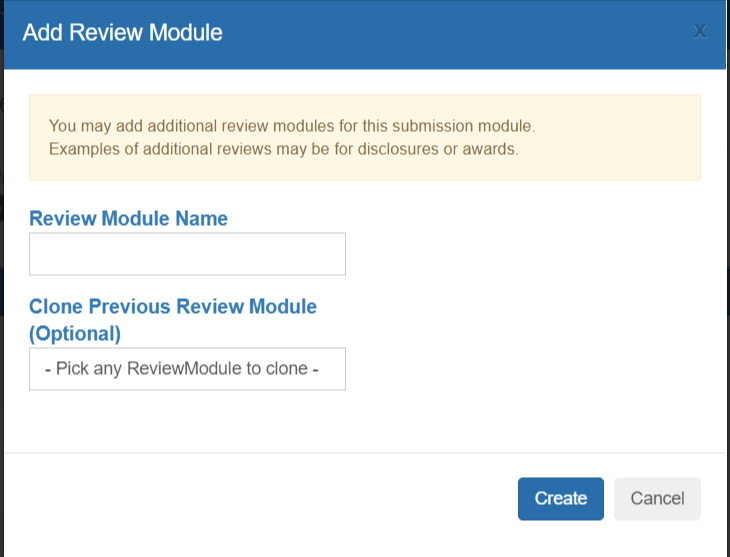 Updates to the Schedule Sessions screen

Room Notes and Capacity now appears in the Schedule Sessions Grid
Unscheduled sessions containing a single abstract will display the abstract submission ID number in brackets after the Title