Overall Conference Evaluation
Overall Conference Evaluations can be added to the app so that your conference can be reviewed straight from a phone.

Conference Evaluation in the Mobile App

When in the mobile app, participants can find the evaluation by clicking on the menu button found at the bottom of the app. Once clicked the evaluation can be found on the side menu.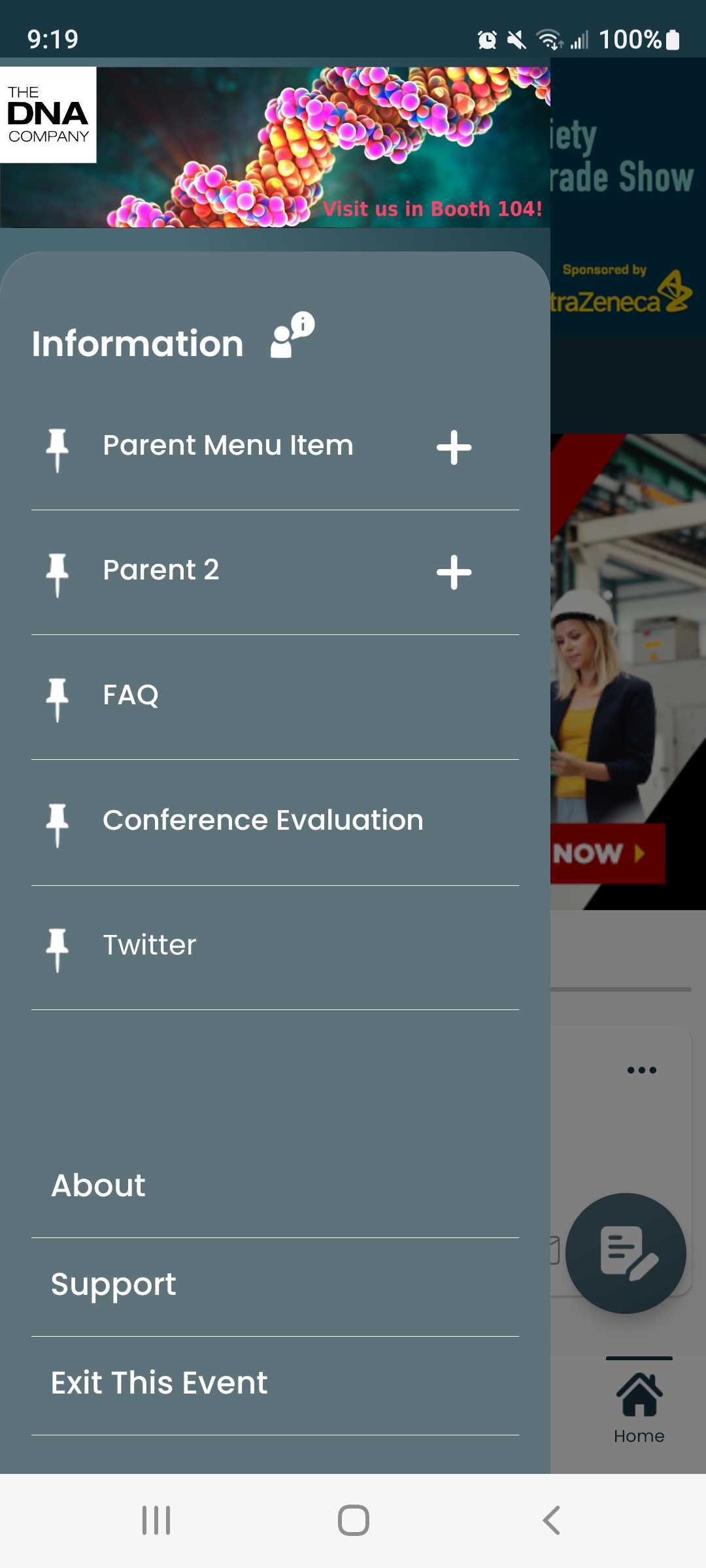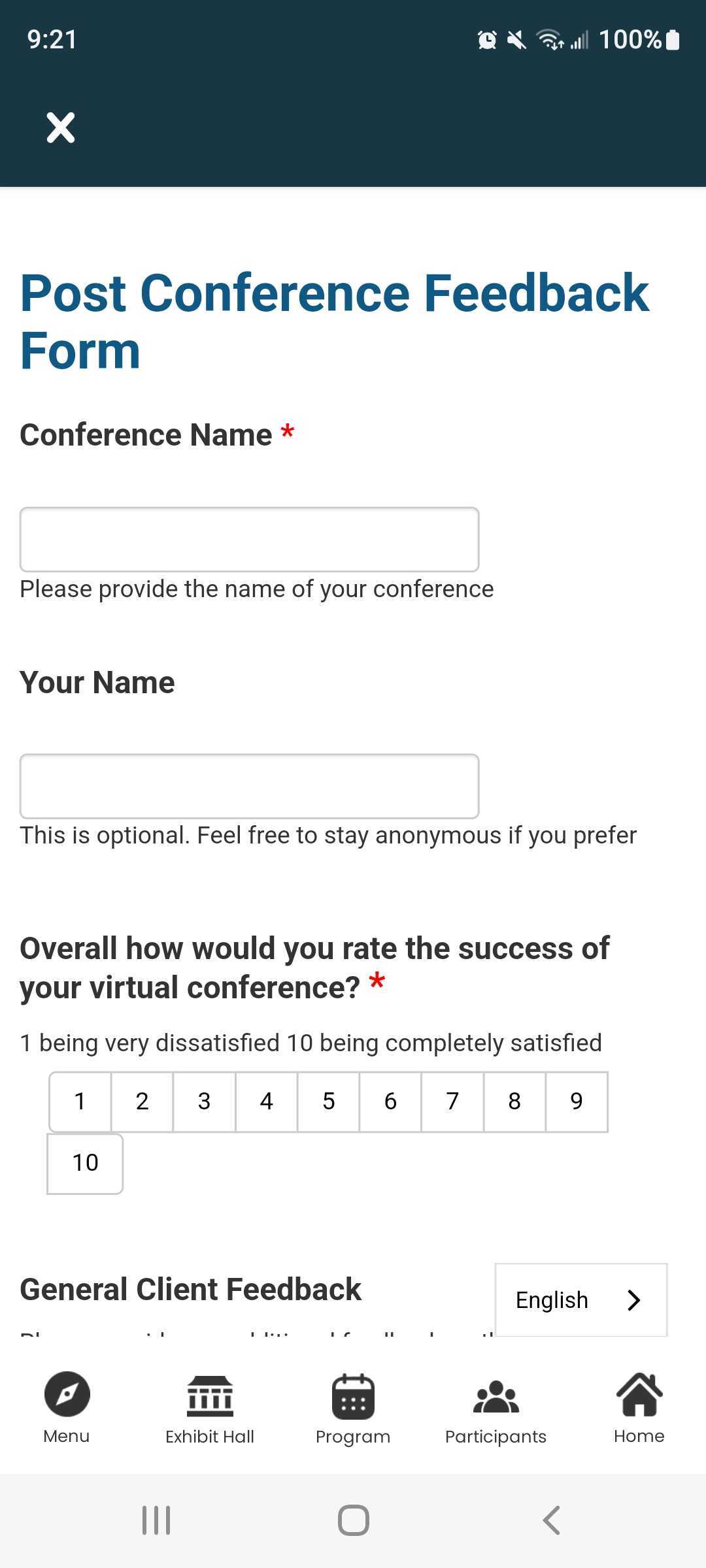 To setup a an evaluation form and attach it to a conference please follow the steps in the article
here
.
Related Articles

Download Session or Overall Conference Evaluation Data

Click Dashboard Click the Conference Name to manage it Click the Evaluations tab at the top View the total number of evaluations and evaluators at the top Generate the overall conference evaluation summary file by clicking the button with the form's ...

How to Link an Evaluation Form to a Conference

Click Dashboard Click Forms icon located between Conferences and Other Tools From the Form list, locate and click on the Form to edit Click Settings in left side menu Select Manage Settings In the Related Conference field, select the Conference from ...

Credits Module Settings

What are the different settings for the Education Credits Screen? Click Dashboard Click Credits Management in left side menu If you have more than one conference, select Conference from the dropdown list Click Settings button You may Set or Update ...

Adding and Building a Form

Forms module is used for creating any type of form outside of your speaker - submission forms and registration (attendee & exhibitor) forms Evaluations, awards, grants, applications, sign ups, disclosures, nominations/voting, copyrights etc. Forms ...

How do I create my Evaluation Forms through the Forms Module?

Add your Evaluation Form - View Article #1 Skip this step if you copied a previous form, Build your Evaluation Form - View Article #2 Repeat Steps 1 to 2 for each Evaluation Form to be used Once the Evaluation Forms have been created, link them to ...