CME Certificates and Accreditation can be added into the mobile app so attendees can have access to their certificate straight through their phones.

Access the Certificate from your Phone

The Certificate can be accessed by going to your attendee profile and clicking on the Certificates button where you will see the certificates name listed click on your desired certificate to open it up to your Certificate.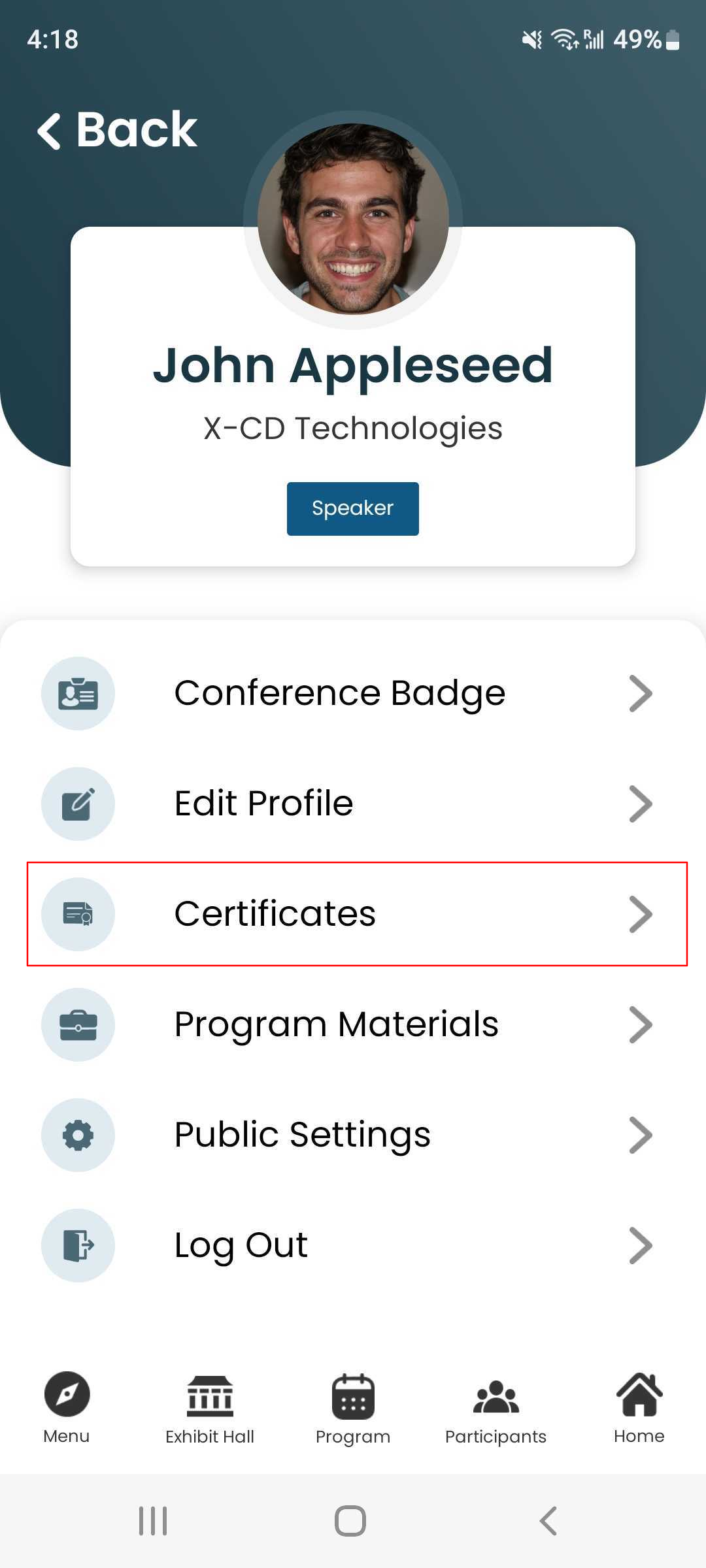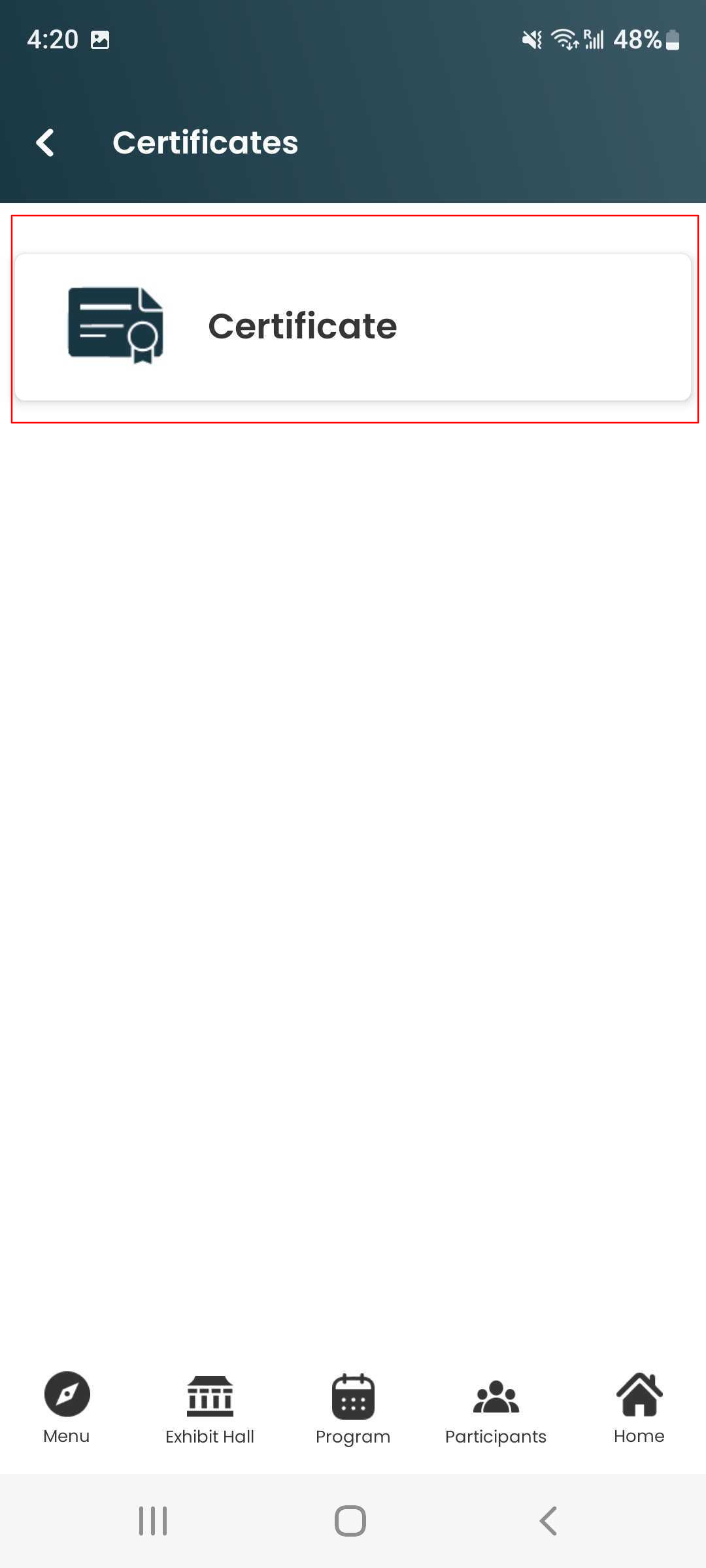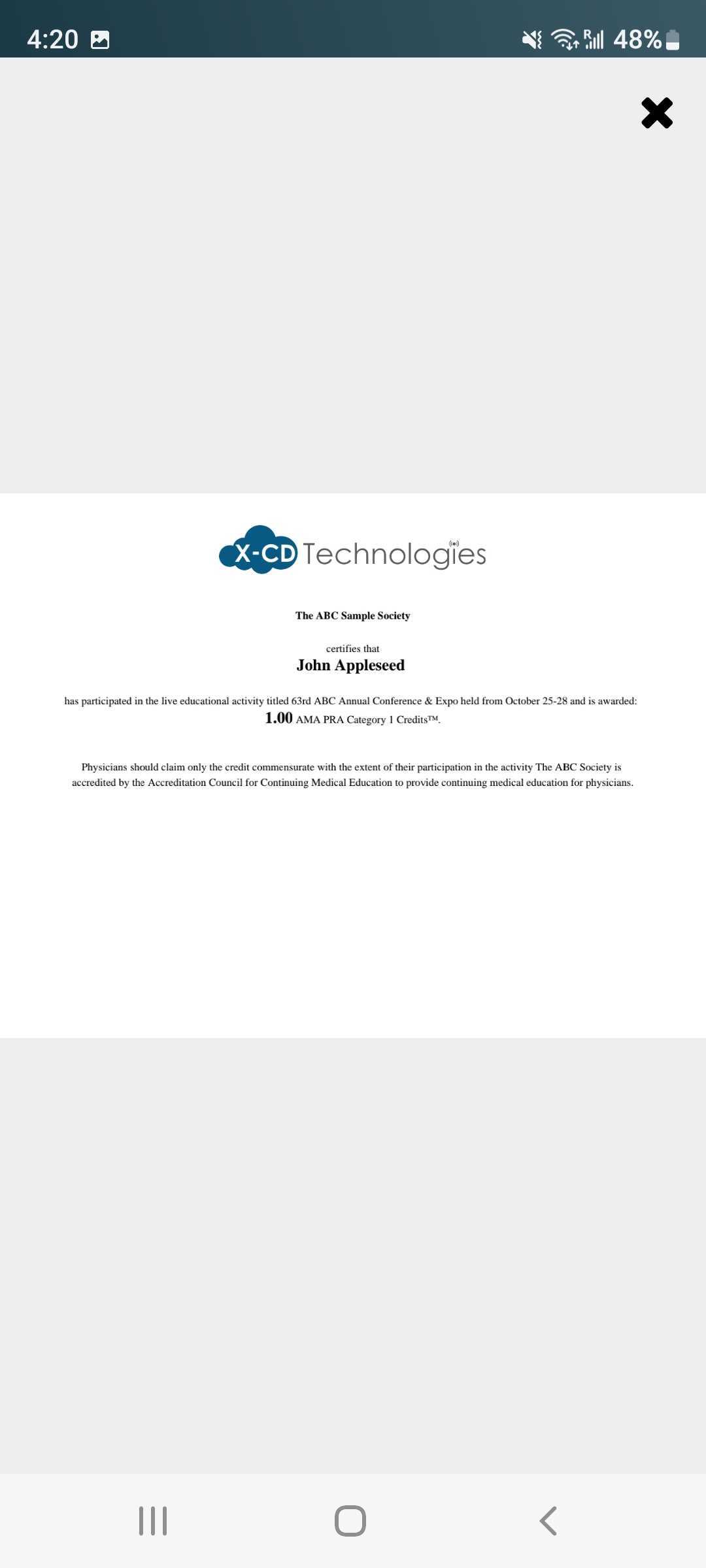 To learn more on how Credits and Certificates work please follow the link below.