Internal or External Polling

Internal polling is using X-CD's polling system to create and activate polls. Polls are created for each session as required.

External polling is using a 3rd party polling system that provides a URL to their polling. The URL is added to the session.

Internal Polling
Internal polling allows you to create/edit/delete/activate/close your polls in the app or in the admin site.

Internal polling Examples: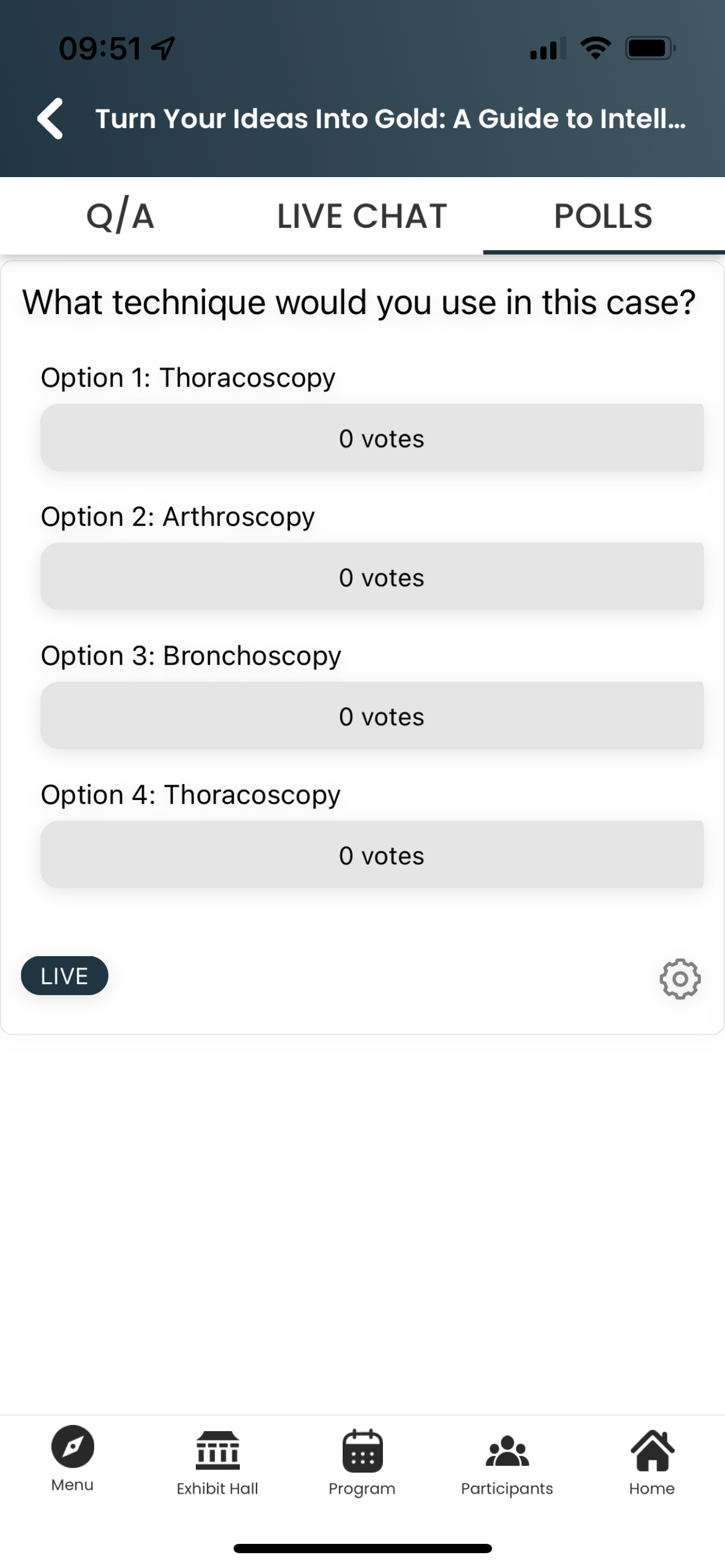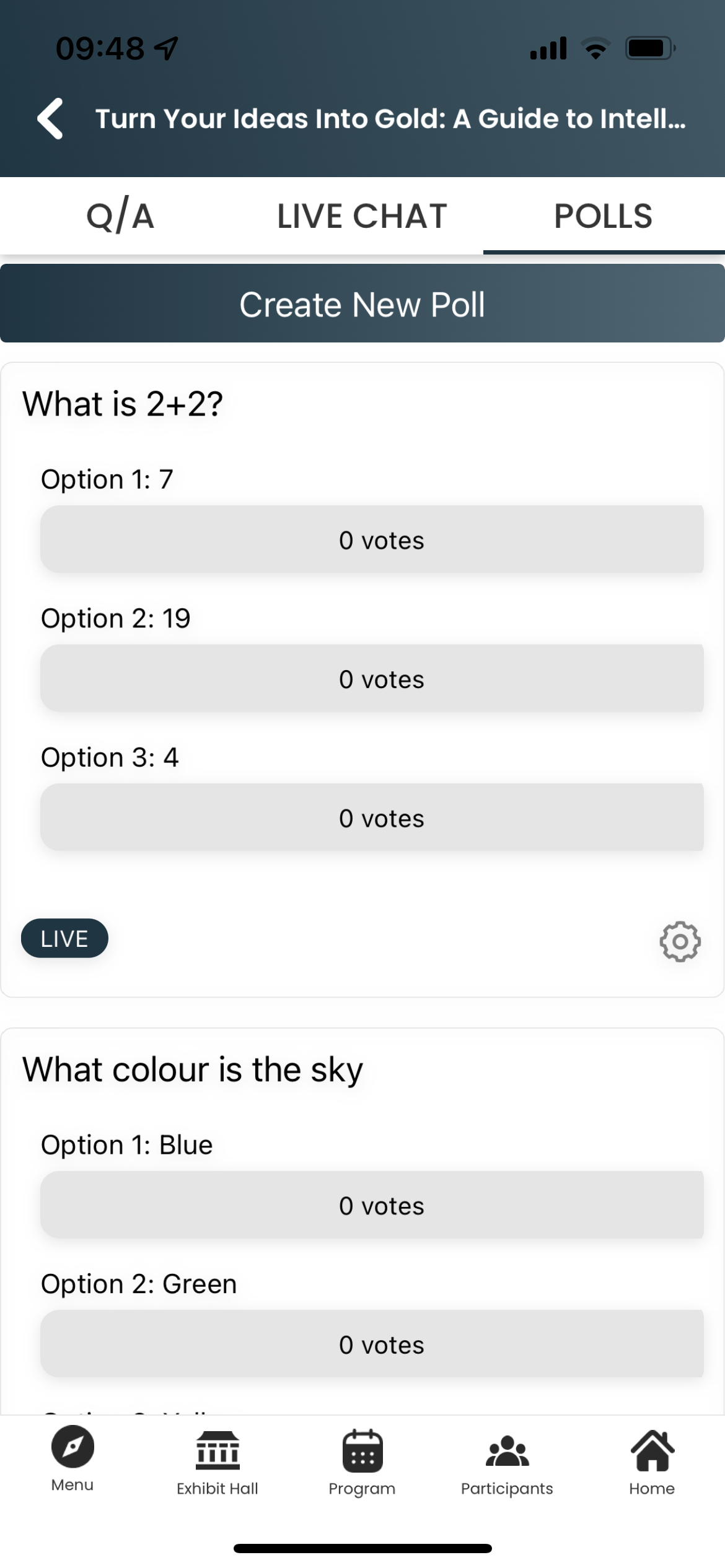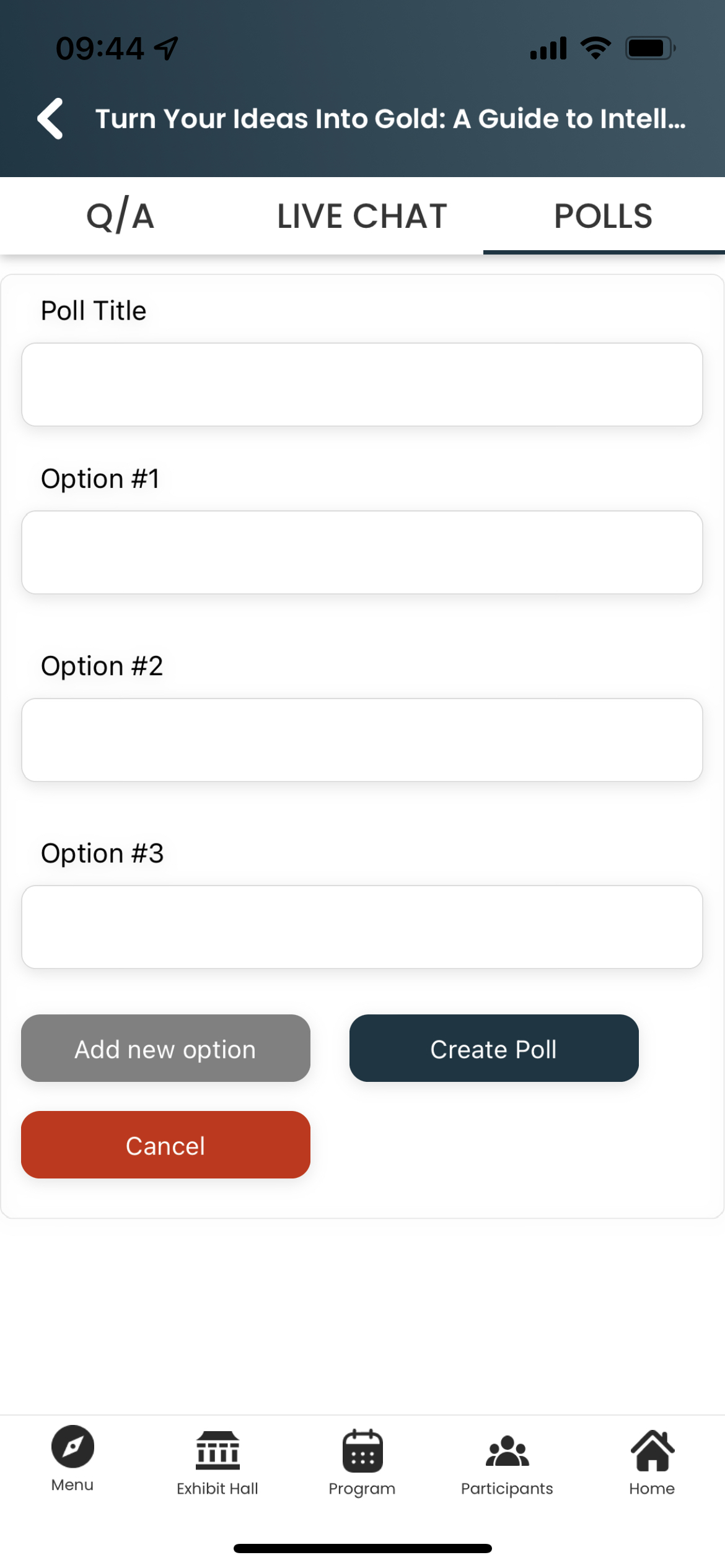 External Polling
an external poll URL on a session will display a link in the mobile app and will open the user's native browser to the provided URL: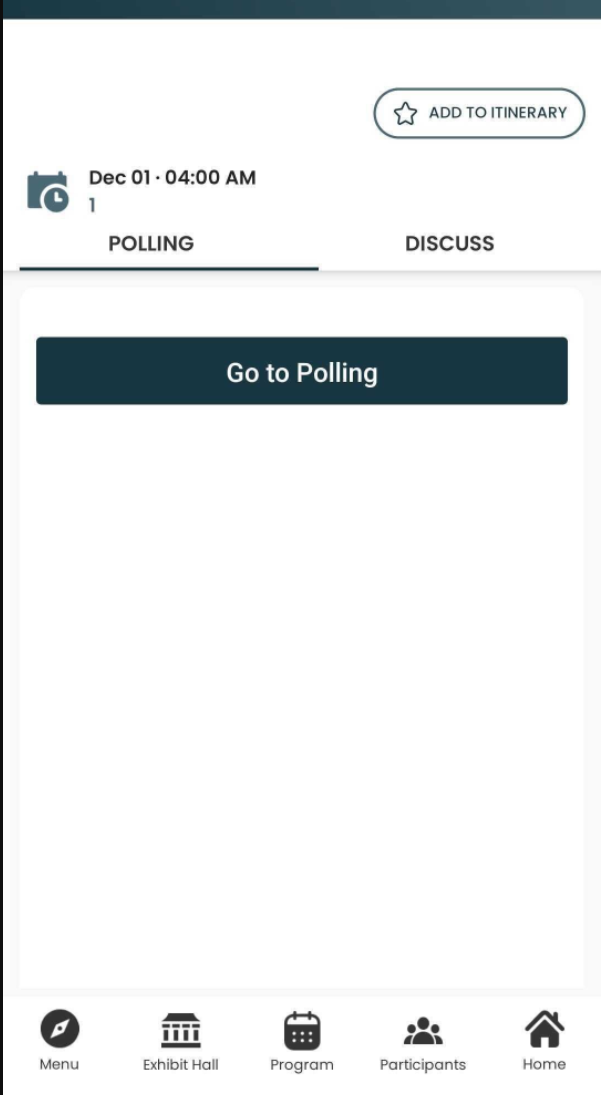 Related Articles

Polling

Polling If your session has polling or a speaker in your session wants to have polling please speak to your conference administrator before the start of the conference. Polls can and should be created prior to your session start time. If polling has ...

How to add an external meeting link in a session?

Using an external meeting link in a session takes attendees outside of the virtual conference site. The link will unlock 15 minutes before the session start time Click Dashboard Click Manage Program button Select your session from the "Manage ...

How Do I turn on Polling for a Session?

Click Dashboard Click Speaker Module Click Program button Click Sessions in horizontal menu Select Manage Sessions Locate the Session and Click Manage button Click Details button Scroll to the Advanced Controls section Check the Live Participation ...

Moderator Role and Moderator Tools in the Virtual Conference

The Moderator Role can be filled by a different individual than the person who is the Live Stream Zoom meeting Host. It is best practice to have two different individuals perform each role. As the Moderator of a Live Stream Session who is not the ...

Mobile App Features

There are many features found within the mobile app. Please follow the list below to learn more about each feature. Attendee to attendee chat Exhibit Hall Conference, session, and presentation discussion boards Live Q&A Live Session chat Internal or ...