Conference, Session, and Presentation Discussion Boards
Your attendees will be able to post comments and pictures on the conference activity feed located on the home screen of the mobile app. They will also be able to comment on sessions or presentations directly. These posts will have links back to the session or presentation in the conference activity feed. Other attendees will be able to like or reply to the posts. Users must be logged in to utilize this feature.

Home Screen Activity Feed: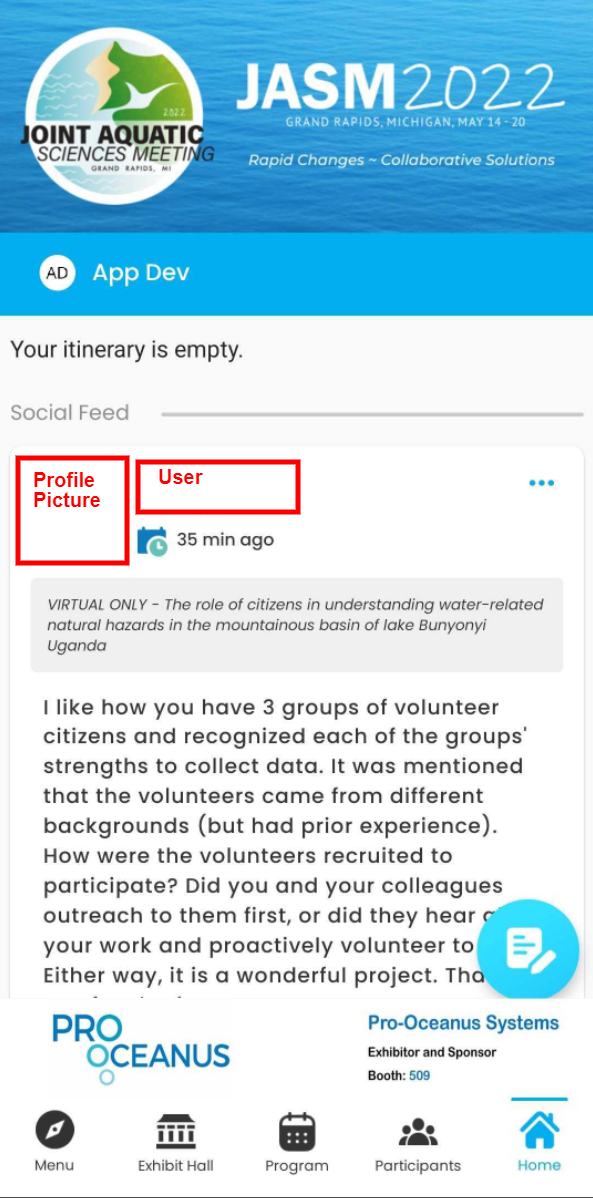 Post with Picture: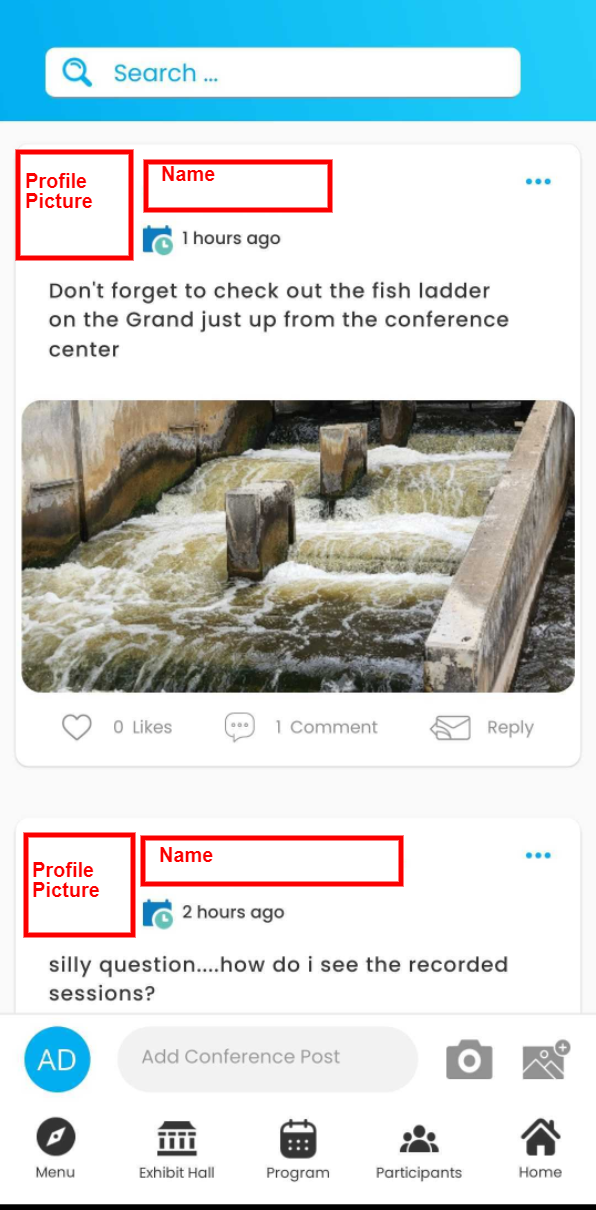 Post on a Presentation/Session:


Related Articles

My Session does not have presentation titles and is more like a discussion, how to add Panel Members/Speakers?

Click Dashboard Click Speakers Module Click Program button Click Sessions in horizontal menu If Chair type has not been created for this role: Select Session Chairs Click New Type button Enter the role of a Chair e.g. Panel Member Click Add ...

Live Stream Chat

You can now post general comments during a live stream presentation. These are meant to be comments/posts that are non academic, and are not guided towards the presenter(s)/moderator(s) If enabled for your conference (there is a virtual app module ...

How to email all Authors including Session Information?

Click Dashboard Click Speaker Module Click Reports Click Al Authors tab Click Go beside 'All Authors by Review Status' Select one or more Review Status(es) Click the checkbox for Scheduled in Session Click Advance button Click Send Email In the ...

How to Edit Conference Details?

How to Edit the Conference/Event Name? Click Dashboard Click Conference Home located on the far right of the screen by the Conference to rename In the Event Name field, you may edit the current text. Scroll down, click Update Conference button to ...

How do I add an Upload Paper / File / Presentation Submission Step

To add a step to Upload File(s): Set Step Type Once Per Submission = linked to each submission Once Per Conference = linked to an individual Enter Step Label i.e. Upload File(s) Select Step Definition Powerpoint = Presentation file Poster = Poster ...